Golf Stories
Two clubs qualify for championship
Posted On: Wednesday, August 18, 2021
Saugeen, Vespra Hills advance to SRC final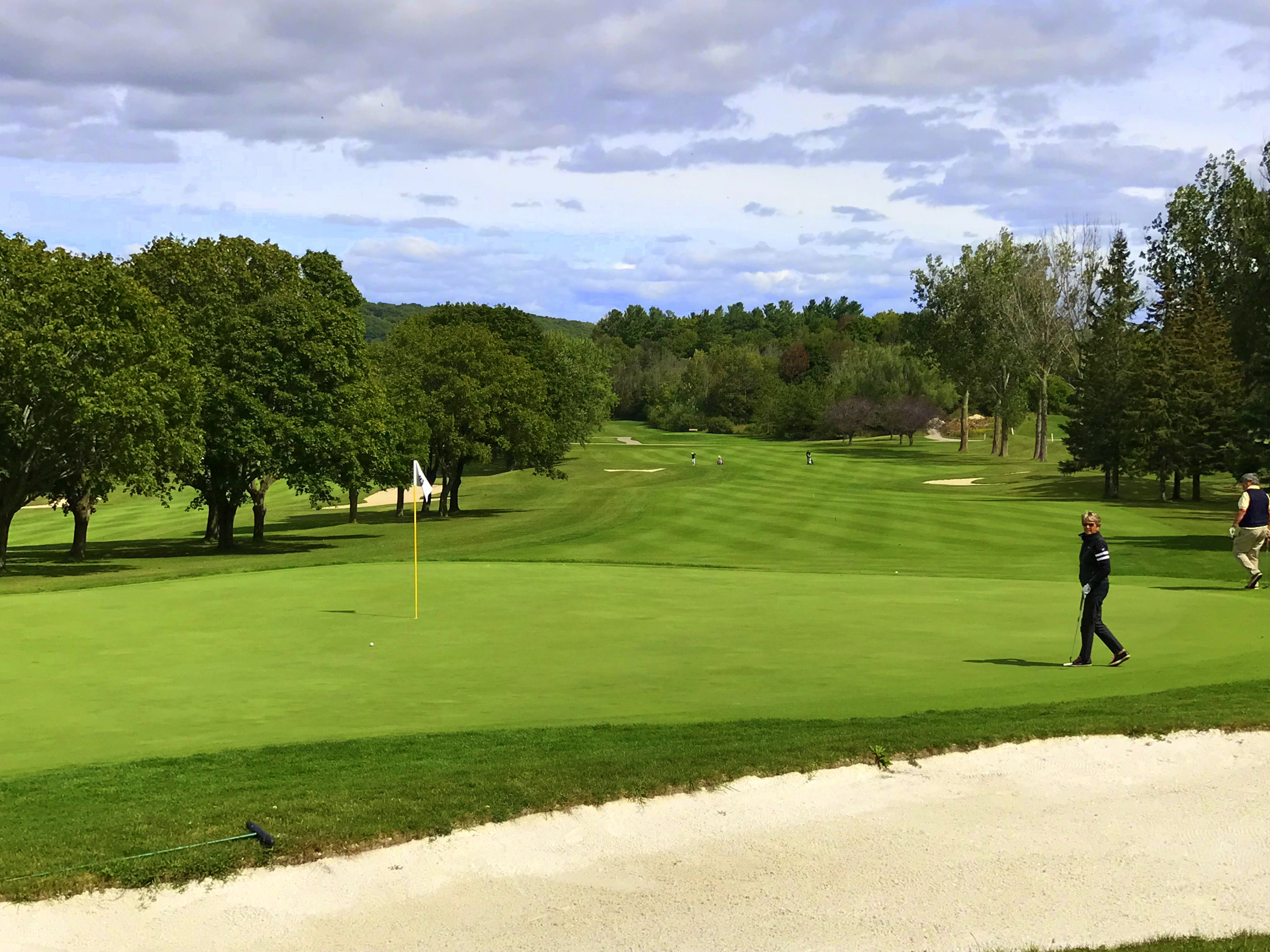 On a warm and sunny afternoon, with a gentle breeze, the 2021 Senior Ryder playoffs got underway on Monday, August 16th at the Bob Moot designed (with a 2001 redesign from Graham Cooke) Barrie Country Club, home of the annual PGA of Ontario Championship.
Fourteen clubs qualified for the playoff event including: Ainsdale Golf Course, Barrie Country Club, Black Horse Golf & Country Resort, Borden Golf Club, Heritage Hills Golf Club, Idylwylde Golf & Country Club, North Bay Golf & Country Club, North Granite Ridge Golf Club, Saugeen Golf Club, Seaforth Golf Club, Settler's Ghost Golf Club, South Muskoka Curling and Golf Club, Tangle Creek Golf Club and Vespra Hills Golf Club.
One hundred and twelve of the SRC Georgian Region's best golfers enjoyed a pristine golf course with slippery bent grass greens and an emphasis on accurate shot placement.
Following the playing of 28 matches, the top three teams punched their tickets for the SRC Championship at Whistle Bear on September 14th.
Leading the way, in first place, was the Saugeen Golf Club who ran the table with a perfect 24 points. One point behind, in second place, was Vespra Hills Golf Cub. In third place was an SRC newcomer club, Idylwylde Golf & Country Club from Sudbury with 21 points.
There were tight matches and some great shot making on display throughout the afternoon. Individual match results are on the SRC Website under 'Events – Playoffs'.
Congratulations to the winning teams, and to all contestants, who expressed their satisfaction with the quality of the golf course and the competition.
The winning Captains are pictured below with SRC President Gene Gordon and SRC Vice – President and Chair of SRC Playoffs and Championships, Tom Nederpel.
The winning team players are pictured below wearing their customized 'The Clubhouse' Tilley hats, presented to the winners of each of this year's five playoff events.
Through our generous sponsors, there were several skill awards for closest to the pins.
Jackson Triggs Wines awarded a case of their premium wines to each winner of two closest to the pin holes. On hole # 7, an uphill 138 yard hole into a stiff breeze, Jerry Clifford of the South Muskoka Golf Club lofted an 8 iron to 2 feet 1 inch from the hole. On the 155-yard 16th hole, featuring a large pond in front of the green, Frank Verberne of the Seaforth Golf Club successfully launched a six iron to 9 feet 6 inches from the hole. Pictures of the winners, and their excited teammates, are below.