Golf Stories
Two local teams qualify for finals
Posted On: Monday, August 23, 2021
Innisfil Creek squads heading to Cape Breton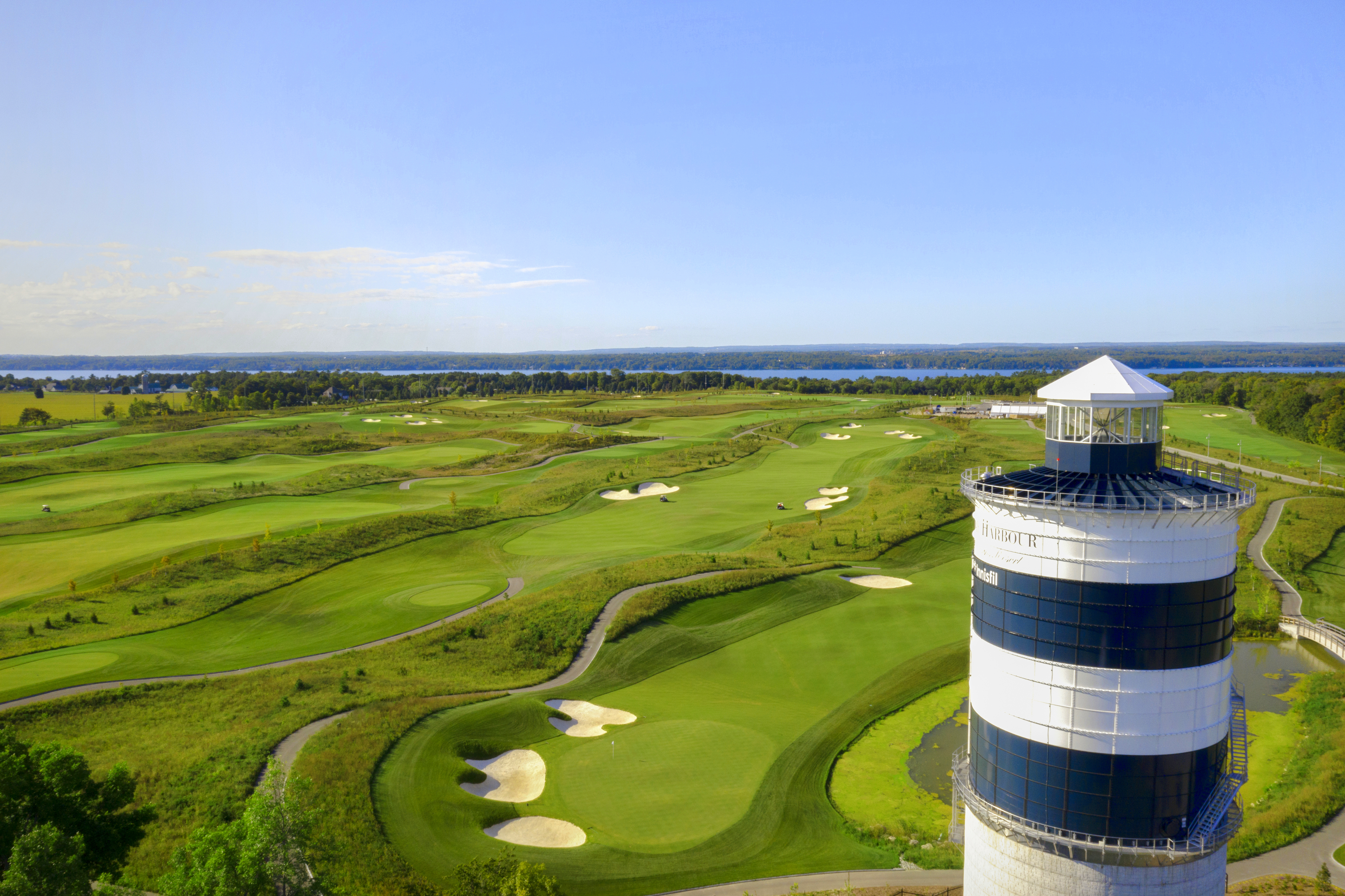 Two teams from Innisfil Creek Golf Club near Barrie have qualified for the national finals of the RBC PGA Scramble on Cape Breton Island.

A Great Toronto Area regional qualifier was held Aug. 11 at The Nest at Friday Harbour near Barrie (shown in photo above) and the winning team included Ken Duman, Kevin Wood, Dave Bly, James Hamilton and pro Mackenzie Kuhn.

They shot -24.6 or a total net of 47.4.

Finishing second was the team of Emil Kamel, Claire Brown, Adam Kovacs, Lee Wood and pro Branson Ferrier.

They shot -22.9 and a net 49.1.

Only the top two teams from the regional qualifier advance to the finals, which will be held Oct. 3-5 at Cabot Cliffs and Cabot Links courses in Inverness, Cape Breton.

Finishing third at the Aug. 11 qualifier was the Nest Golf Club team of John Dimitiopoulos, John Voutsinos, Andy Seretis, Spiro Seretis and pro Tyler Marchand.

They narrowly missed out on the second spot, shooting -22.8 or net 49.2.

The finals will consist of two rounds at Cabot Links and one at Cabot Cliffs.

Cabot Cliffs is rated the #1 golf course in Canada and Cabot Links is 3rd.