Golf Stories
OslerBrook's Keddy 7th
Posted On: Monday, July 9, 2018
At PGA of Ontario Championship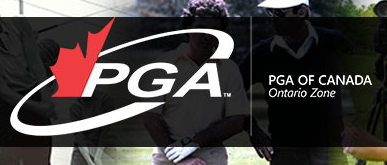 Thomas Keddy wasn't able to defend his title but he did finish as the top golfer from the BruceGreySimcoe region at the PGA of Ontario championship.
The pro at OslerBrook Golf and Country Club near Collingwood shot a final round 69, finished 7th and picked up a cheque for $1,350.
Keddy, who shot a first-round 73, finished 7 shots behind the winner, Brian Hadley of Thames Valley Golf Club who carded rounds of 66-69.
Keddy won last year's championship, held at Wyndance Golf Club, with rounds of 73-67.
G.W. King of the Academy at the Georgian Bay Club shot 75-71 and tied for 12th while fellow Academy pro Gary Jeffrey went 77-73 and tied for 21st.
Terry O'Brien of Cedar Links Golf Centre in Barrie shot 72-77 and tied for 17th.
John Schmidt of Southampton Golf and Country Club (85-84) was 51st.
The tournament was played at Black Bear Ridge Golf Course north of Belleville.

For full results CLICK HERE