Golf Stories
Saugeen's Tippin wins first event
Posted On: Thursday, July 4, 2019
On Grey Bruce Junior Tour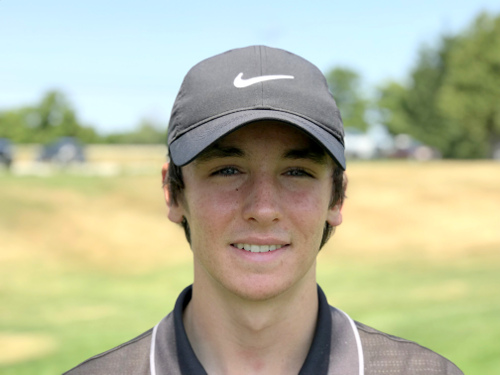 Last year's overall champion continued his winning ways this season at the opening event for the Grey Bruce Junior Golf Tour.
Sean Tippin of Saugeen Golf Club (in photo above) shot 72 (+1) at Whispering Hills Golf Club Wednesday, July 3, to win the season opener.
He finished five strokes ahead of Landon Young of Pike Lake Golf Centre in the junior division.
The Juvenile winner was Marc Salnek of Pike Lake, who carded a 79. He won the juvenile title last season.
Next best in the Juvenile division on Wednesday was Johnathon Coffey of Legacy Ridge Golf Club, who shot 83.
In the Bantam division, Luke McCarey of SouthPort Golf Club fired an 89, finishing 8 strokes ahead of 2nd place finisher Austin Negus of Legacy Ridge.
In the Girls division, Elizabeth Salnek of Pike Lake shot 87 to get the win. Finishing 2nd was Olivea Pope of Saugeen Golf Club, who carded a 115.
The next tour event is July 9 at Scenic City Golf Course.
For full results, click on the document below.