Golf Stories
Anderson wins, Beckstead ties for 19th
Posted On: Monday, July 8, 2019
At Ontario Men's Amateur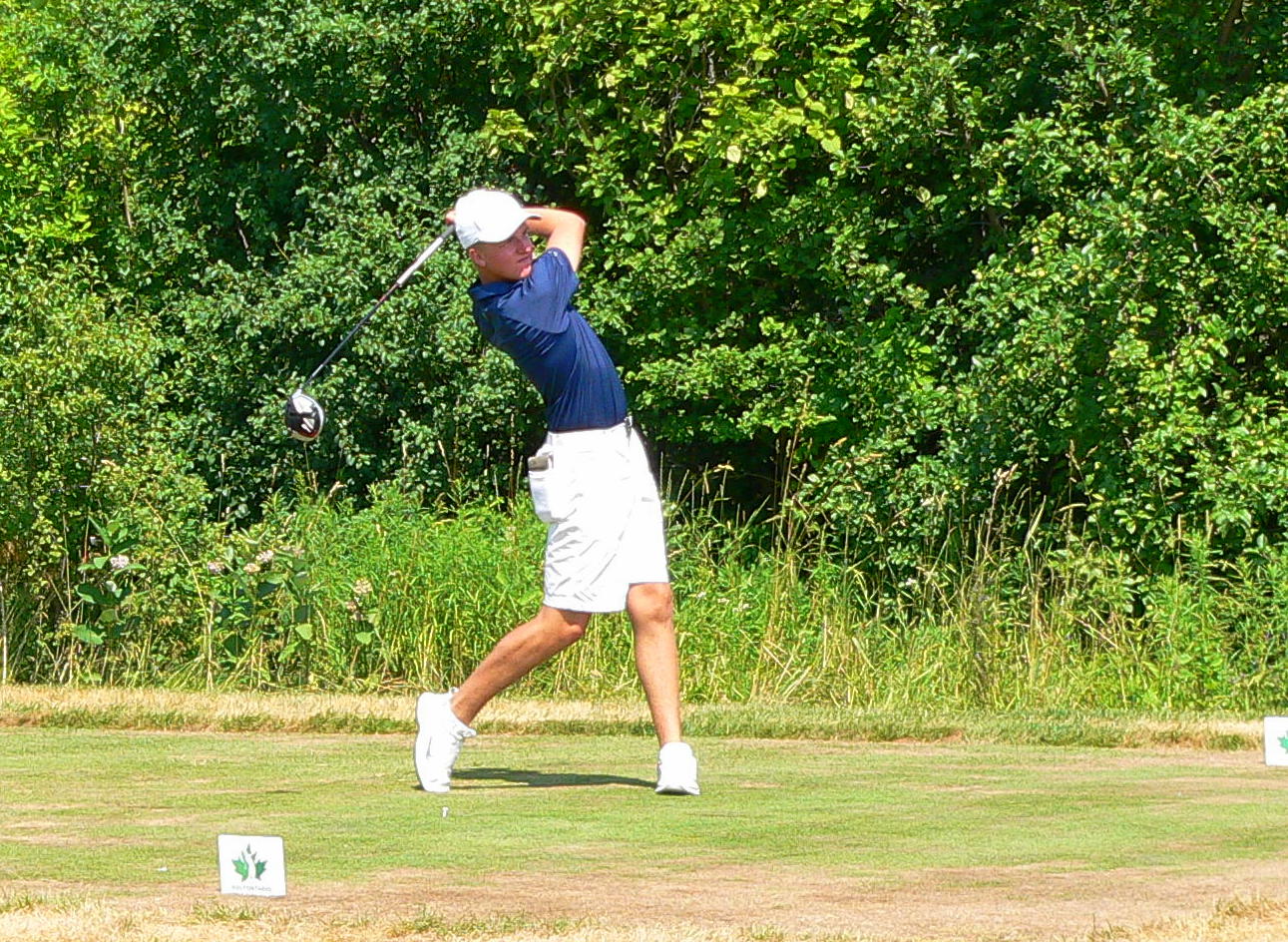 Matthew Anderson of Credit Valley Golf and Country Club got the win and Taylor Beckstead of Tangle Creek Golf and Country Club near Barrie (shown in photo) had the top result among golfers from the BruceGreySimcoe region at the Ontario Men's Amateur Championship.
Beckstead shot 76 (+5) in windy conditions today at OslerBrook Golf and Country Club near Collingwood and ended up tied for 19th. His first three rounds were 75-74-76.
Owen Sound-area golfer Josiah Dixon, who played in Beckstead's group today, shot 79 and finished tied for 29th. His first three rounds were 78-71-76.
Third-best from BGS was Braydon White of Tangle Creek, who shot 77 today and finished tied for 31st.
The fourth member of the BruceGreySimcoe contingent - Blake Mackey of Walkerton - shot 82 today and tied for 48th.
The following BGS golfers missed the cut:
Joshua Taylor, Vespra Hills Golf Club (78-77)
Michael Ikejiani, Barrie Country Club (78-78)
Matt Breedon, Batteaux Creek (81-78)
Steve Knoch, OslerBrook (79-84)
Jeremy Wilson, National Pines (84-81)
Lucas Ross, Midland G & CC (85-80)
Andrew Nagel, Barrie CC (86-89)
Brady Zordan, Braestone Club (96-79)
Anderson finished with a -6 total - one shot better than Charles Fitzsimmons of the Thornhill Club.
Click Here for full results.