Golf Stories
Salnek wins at Scenic City
Posted On: Tuesday, July 9, 2019
On Grey Bruce Junior Tour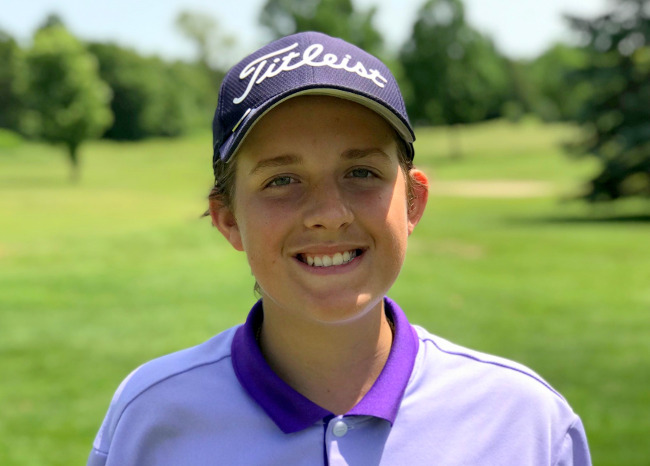 The streak is over!
Sean Tippin of Saugeen Golf Club went into today's Grey Bruce Junior Golf Tour stop having won 6 consecutive events and 9 out of the past 10.
But the 2018 overall tour champ had a 9 on the par 5 13th hole at Scenic City Golf Course and that derailed his chances of keeping the streak alive.
He still ended up shooting 78 (+7) but lost by one stroke to Marc Salnek of Pike Lake Golf Centre (shown in photo above).
However, Tippin claimed the junior division win.
Salnek was both the overall winner and the juvenile division winner.
Leighton Hurst of Legacy Ridge Golf Club shot 84 and won the Bantam division, while Elizabeth Salnek of Pike Lake shot 90 and won the Girls division.
Click on the document below for the full results.
The next stop on the tour is July 20 - a Parent/Child event at Stone Tree Golf and Fitness Club.