Golf Stories
Maunder wins at Cobble Beach
Posted On: Tuesday, September 24, 2019
Oakville pro shoots -6 over two days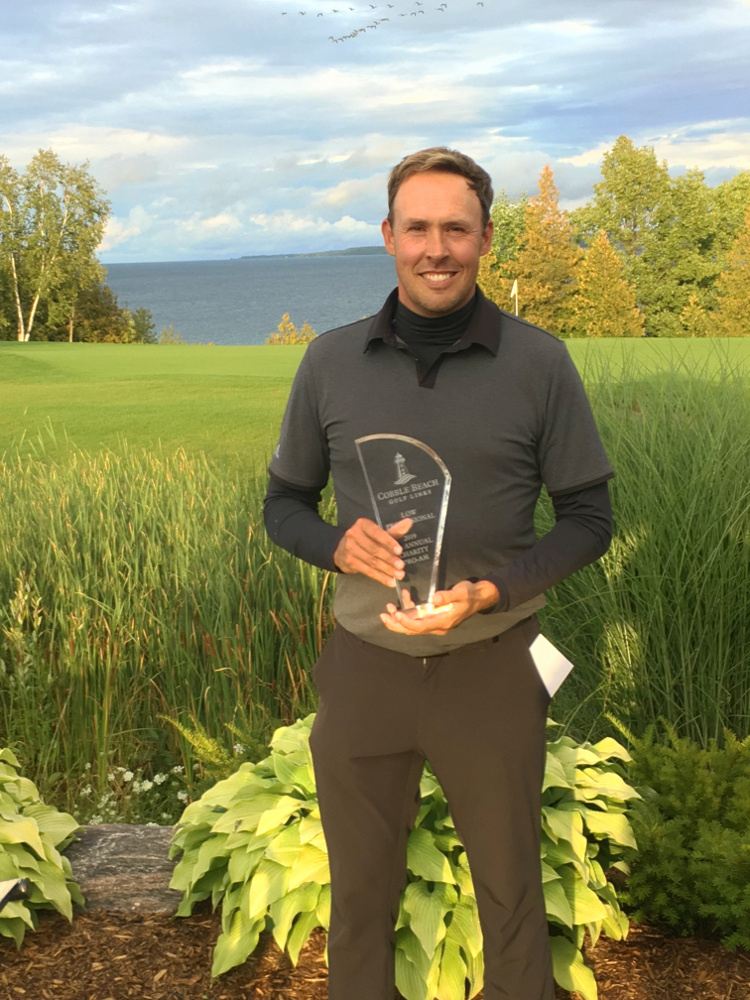 Eddie Maunder after winning Cobble Beach Pro-Am.

It's safe to say Eddie Maunder likes playing golf in the BruceGreySimcoe region.
On Sept. 23, the pro from Deerfield Golf Club in Oakville claimed his second title in less than two weeks with a victory at the 13th Annual Pro-Am at Cobble Beach Golf Links near Owen Sound.
On Sept. 9-10 he shot rounds of 67-65 to win the PGA of Ontario's Fall Classic, which was held at the Georgian Bay Club and the Golf Club at Lora Bay in the Thornbury area.
At the two-day event at Cobble Beach he finished with a -6 total and 85 Stableford points in tough conditions.
Finishing second was James Skrypec with a -3 total and 82 points.
The top local golfer was Cobble Beach's Ryan McBride who tied for 4th.
The team event was won by pro Terry O'Brien Jr. of Cedar Links Golf Centre near Barrie and amateurs Terry O'Brien Sr., Jamie Salter and Rob Mattie.
Finishing second was the team of pro Billy Walsh and amateurs Charlie Pittock, Chris Frook and Trevor Brennan.