Golf Stories
Bill Stewart moves to Southampton club
Posted On: Monday, December 9, 2019
Experienced pro looking forward to new challenge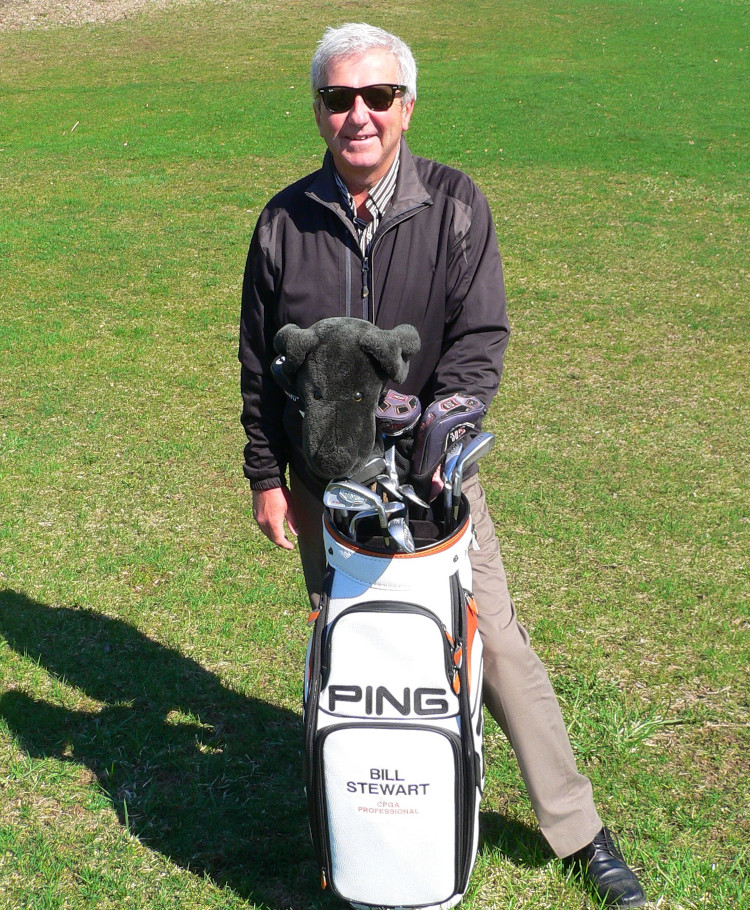 Long-time CPGA professional Bill Stewart has been hired as Director of Golf Operations at Southampton Golf and Country Club.

Stewart comes to Southampton from Stone Tree Golf and Fitness near Owen Sound where he held a similar position from 2016 until recently. His first day on the new job was Dec. 9, 2019.

In his previous position, Stewart was responsible for bringing back into operation the 18-hole course at Stone Tree which had been closed since 2015. It was re-opened in 2018.

During his time there he was successful in building the membership base, growing league play and special golf days and introducing junior camps and a Special Olympics program.

He also partnered with local schools to create a program to introduce Grade 5 students to the game of golf.

He has similar plans for Southampton and is excited about working with local groups and developing a "sense of community" at the golf club.

Stewart has a wealth of experience in the golf business, which is outlined below in a Meet the Pro feature that originally appeared in the May 2017 edition of the Grey-Bruce Golf magazine.

Meet the Pro
Bill Stewart is an experienced golf pro who was captain of the national junior team in 2004 when the team included current PGA Tour player Adam Hadwin. He also worked with Jason Zuback, five-time World Long Drive Champion, when he was a junior in Lethbridge, Alberta.
Hometown: Grew up as a caddy at the Islington Golf Club in West Toronto

Previous positions as a professional:
CPGA Assistant Professional – The Donalda Club, Toronto
CPGA Associate – Henderson Lake Golf Club – Lethbridge, Alberta CPGA Director of Golf – Lethbridge Country Club – Lethbridge, Alberta CPGA Director of Golf, Waterloo Golf Academy, Waterloo, Ontario
General Manager - Fredericton Golf & Curling Club – Fredericton, New Brunswick
CPGA Teaching Professional - Golf Town – Brampton and Waterloo
Golf Professional – Kitchener Golf (Doon Valley Golf Course and Rockway Golf Course) – Kitchener, Ontario

Best rounds (score or otherwise):
Score: 6-under-66 at Lethbridge Country Club, Islington & Port Grey in Vancouver. Any time I played with my Dad before he passed away at age 90. I also had a special round the day after my Dad passed away. It was Aug. 7, 2004, and I went out by myself at Islington. My brother and I had made arrangements for Dad early in the afternoon at Turner and Porter during a brutal lightning and thunderstorm. At 4 p.m. we emerged and the storm had stopped and I drove into Islington with the flag at half-staff in memory of my Dad and asked if I could play. Took 1/2 set out with Sunday bag and had 18 straight pars (the only time in my life) with the only company an Osprey who followed my travels from hole 8 through 12. My car was the only car in the parking lot when I finished.
Best Moment in Golf: Hole in one in the Kingdom of Fife St. Andrews, Scotland - Kingsbarns Golf Club – Hole 15.