Golf Stories
Canadian championship coming to Saugeen
Posted On: Tuesday, March 30, 2021
Port Elgin-area club to host Sr. Men's event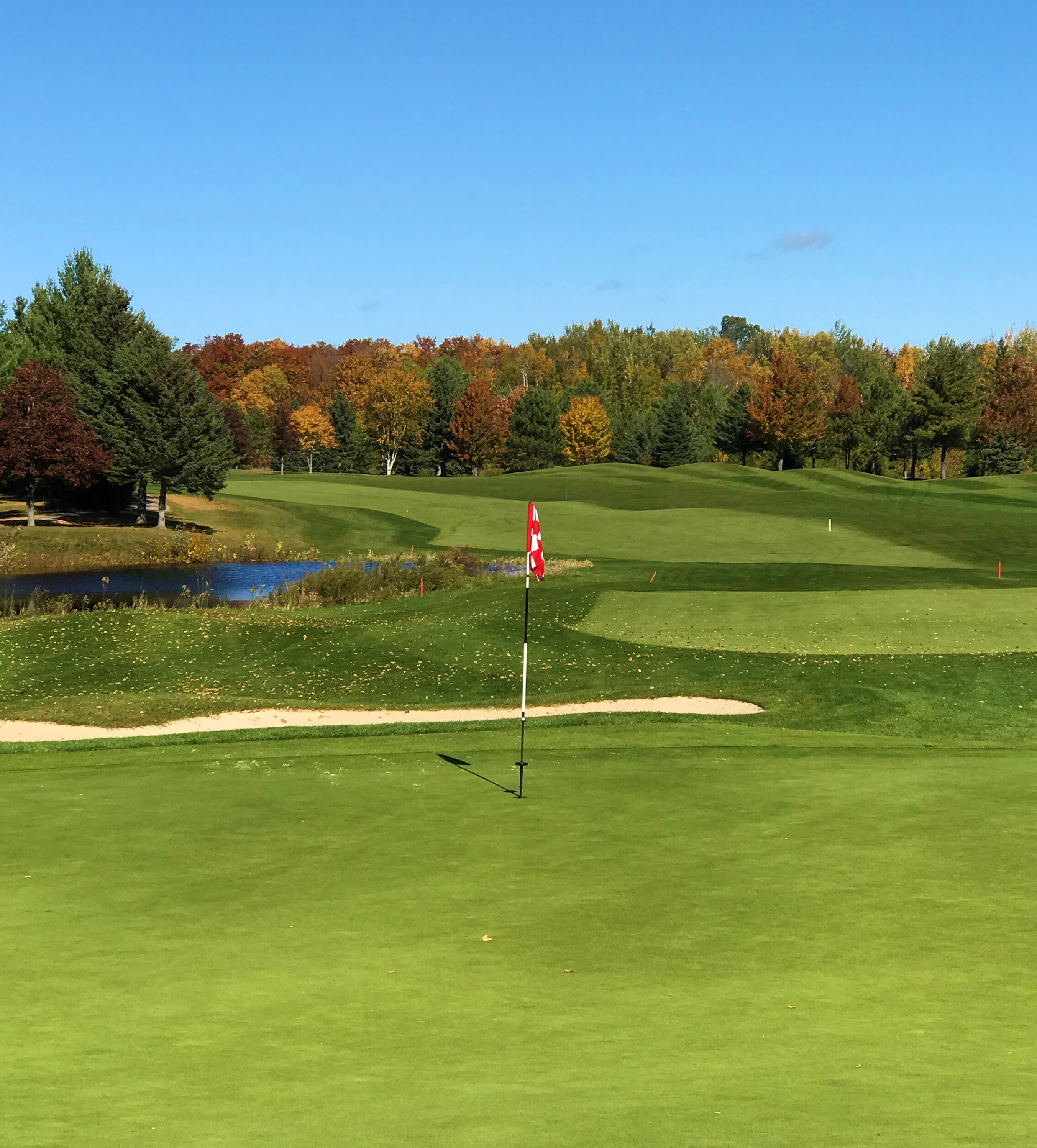 Saugeen Golf Club near Port Elgin, Ontario has been awarded the 2024 Canadian Senior Men's Golf Championship.

The event will be held from Sept. 12-16 and will coincide with the celebration of Saugeen's 100th anniversary.

"The board and management of Saugeen are very excited to host this prestigious event," the board states in a recent email.

Famed golf course architect Stanley Thompson worked on the original 9 holes and in more recent years Canadian golf course designer Graham Cooke has modified the layout, which is now 27 holes.

Cooke, a multiple winner of the Canadian Senior Men's Championship, recently sent out an email to give fellow senior golfers an idea of what to expect at Saugeen in 2024.

His message is below:

SAUGEEN GOLF CLUB
Host of the prestigious Canadian Senior Golf Association in 2024
"The Saugeen Golf Club is a wonderful venue for the Canadian Senior Amateur. I was fortunate enough to work on some fun and expressive Saugeen Course modifications over a number of years. I looked forward to each and every visit as this course was very expressive, the membership totally welcoming and the clubhouse atmosphere was warm and friendly. They will make you feel like part of their family.

The Saugeen course has three excellent nine-hole loops and each nine has an old world charm. The golf holes have tremendous variety and it takes nerves and focus to negotiate your way around ponds, forests and unique golf green settings. Make sure you get a practice round or two under your belt as there is a lot of course character you need to understand before that opening round drive. Senior golfers will simply love these challenges. You don't need to be the longest hitter but you will need a good putting touch and be ready to take on some fine risk reward shots to attain success.

The Saugeen Golf Club has long achieved a fine respect for the amazing course conditioning they seem to achieve year after year. Seniors will enjoy the pace of the greens and the tight smooth lies they will find in the fairways. Getting some good rollout on the close mown fairways will certainly please the accurate drivers. Hey, Seniors never hit wayward drives, right? All kidding aside this course is very memorable and has so many scenic golf holes that you will all return with fine memories.

Golf courses need to put a smile on your face, Saugeen does that. The course will gladly let you score and celebrate good shots. The course is located in an attractive rural area of Ontario, a short scenic drive northwest from Toronto. The course rests in the country all by itself, no housing, no noise. From Stanley Thompson to Freddie Hulls and Dave Moote and then to myself we have all added our touch to this lovely property.

Put this date on your calendar and meet up with old friends and experience a fine course and Saugeen hospitality."
- Graham Cooke